The hummingbird beach towel is serene for those who enjoy bird watching in their garden.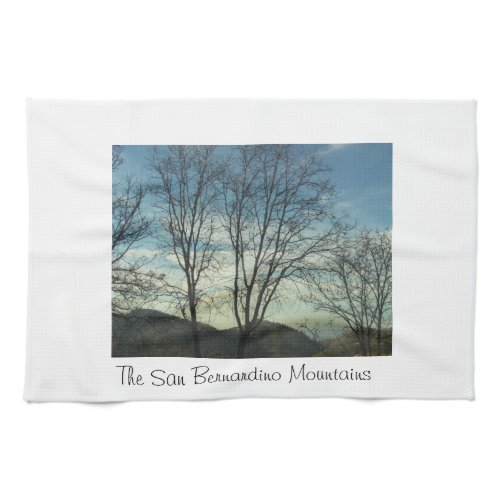 The San Bernardino Mountains Kitchen Towel
by
Bearie23
Here is a kitchen towel that is designed with my original photograph taken on a walk in the San Bernardino Mountains. If you love the Lake Arrowhead vicinity, this dish towel is the ideal way to decorate your kitchen. Besides, clean-up is less of a chore if you have something beautiful to look at, such as a view of the forest.